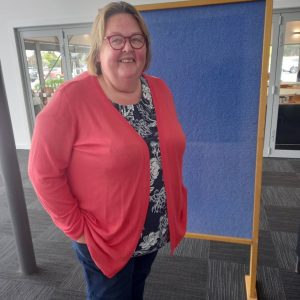 Anita has been at Parklands for a while now and has worn quite a few hats over that time! Anita is a community worker for our Trust (Queenspark Community Trust).
We are really keen to support families and children in the greater Parklands area and this is something which Anita has a passion and love for.
She is involved in the running of Move & Groove, Mums & Bubs and Movie Nights, all of these having a particular emphasis on families and children.
She is also involved in our Thursday morning tea which is open to all ages.
And when it comes to events, Anita is great at organizing and running these. Some of them have been Kids Carnivals, Christmas in the Community and Parklands at Play.