Read Luke 6: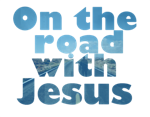 27-38 aloud.
"If you're listening, here's My message: Keep loving your enemies no matter what they do. Keep doing good to those who hate you. Keep speaking blessings on those who curse you. Keep praying for those who mistreat you. If someone strikes you on one cheek, offer the other cheek too. If someone steals your coat, offer him your shirt too. If someone begs from you, give to him. If someone robs you of your valuables, don't demand them back. Think of the kindness you wish others would show you; do the same for them.
Listen, what's the big deal if you love people who already love you? Even scoundrels do that much! So what if you do good to those who do g
ood to you? Even scoundrels do that much! So what if you lend to people who are likely to repay you? Even scoundrels lend to scoundrels if they think they'll be fully repaid.
If you want to be extraordinary—love your enemies! Do good without restraint! Lend with abandon! Don't expect anything in return! Then you'll receive the truly great reward—you will be children of the Most High—for God is kind to the ungrateful and those who are wicked. So imitate God and be truly compassionate, the way your Father is.
If you don't want to be judged, don't judge. If you don't want to be condemned, don't condemn. If you want to be forgiven, forgive. Don't hold back—give freely, and you'll have plenty poured back into your lap—a good measure, pressed down, shaken together, brimming over. You'll receive in the same measure you give."
Luke 6:27-38 (Voice)
Pause, as a group – what words or phrases leap out at you ?
(possibly read it again)



Who loves Cartoons ? Why ? What are your favourites. What Jesus will do next is a series of verbal cartoons. Each has something ridiculous in it.
As you read them, try to imagine them.
"Jesus: What happens if a blind man leads a blind man? Won't both of them fall into a pit? You can't turn out better than your teacher; when you're fully taught, you will resemble your teacher."
Luke 6:39-40 (Voice)
Speaking of blindness: Why do you focus on the speck in your brother's eye? Why don't you see the log in your own? How can you say to your brother, "Oh, brother, let me help you take that little speck out of your eye," when you don't even see the big log in your own eye? What a hypocrite! First, take the log out of your own eye. Then you'll be able to see clearly enough to help your brother with the speck in his eye. Luke 6:41-42 (Voice)
Luke 6:43-45 (Voice) Count on this: no good tree bears bad fruit, and no bad tree bears good fruit. You can know a tree by the fruit it bears. You don't find figs on a thorn bush, and you can't pick grapes from a briar bush. It's the same with people. A person full of goodness in his heart produces good things; a person with an evil reservoir in his heart pours out evil things. The heart overflows in the words a person speaks; your words reveal what's within your heart.
Luke 6:46-49 (Voice) What good is it to mouth the words, "Lord! Lord!" if you don't live by My teachings? What matters is that you come to Me, hear My words, and actually live by them. If you do that, you'll be like the man who wanted to build a sturdy house. He dug down deep and anchored his foundation to solid rock. During a violent storm, the floodwaters slammed against the house, but they couldn't shake it because of solid craftsmanship. [It was built upon rock.]
On the other hand, if you hear My teachings but don't put them into practice, you'll be like the careless builder who didn't bother to build a foundation under his house. The floodwaters barely touched that pathetic house, and it crashed in ruins in the mud.
Good cartoons make us laugh with the ridiculous. Great cartoons put us into the picture. Jesus's verbal cartoons invite us to look at ourselves. He ins inviting us to self awareness.
A place where we are aware of our faults, are not blindly following, where our words and actions line up.
What helps us on the road to god/self awareness
Jesus time – Read (or Listen to) hunks of The Bible
Life group time – Relationships with Friends
Hang Time – Time spent with God doing nothing
Confession time (Admitting to your logs)
Fun time(Knowing you are loved – not taking ourselves too seriously – 
 What is the place of the ridiculous ? )
Which of these might help you most ? What are you going to do about it ?